Rocks, Rocks, Rocks
Student teams will test rocks to identify and record rock properties such as luster, hardness, color, etc., and classify rocks as igneous, metamorphic and sedimentary. They will complete a worksheet table with all of their rock properties, and then answer some worksheet questions to deepen their understanding of rock properties and relate them to the cavern design problem.
Author(s): Adventure Engineering,

Smoke and Mirrors
Students develop a persuasive peer-to-peer case against smoking, with the goal to understand how language usage can influence perception, attitudes and behavior.
Author(s): Integrated Teaching and Learning Program,

Junior Chemistry: Chemical Bonding 1
'Chemguy' teaches electronegativity and polarity with a white board. Explains different types of chemical bonding and is suitable for high school students. Video also shows actual footage of how water is attracted to another substance.
Author(s): No creator set

As Ukrainian parliament celebrates, Yanukovich denounces coup
Subscribe: http://smarturl.it/reuterssubscribe More Breaking News: http://smarturl.it/BreakingNews The Ukrainian parliament impeaches President Viktor Yanukovich, who denounces vote as a coup. Nathan Frandino reports. Reuters tells the world's stories like no one else. As the largest international multimedia news provider, Reuters provides coverage around the globe and across topics including business, financial, national, and international news. For over 160 years, Reuters has maintained its
Author(s): No creator set

Nueva Gestión Pública e Igualdad (2014)
La Nueva Gestión Pública es el conjunto de acciones mediante las cuales las entidades de carácter público persiguen el logro de sus fines, objetivos y metas, los cuales están enmarcados por las políticas públicas. En cuanto a las políticas de igualdad aparecen y se desarrollan dentro de los contextos de aquellos Estados con vocación social y se reflejan en su Estado del Bienestar.
Author(s): David Cantarero Prieto,Marta Pascual Sáez,Marta E

Beginner - Where is the key?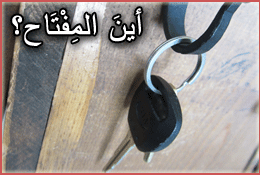 When you ask someone where something is, and they give you an ambiguous answer, it can be rather annoying... This is the scenario in today's dialogue where a person tries to find out exactly where his key is.


Author(s): No creator set

5 Becoming an effective team member


The purpose of this assessment unit is for you to create a portfolio of your work to represent you as an effective team member within your study or work activities. This will involve using criteria to help you select examples of your work that clearly show you can use and improve your skills in working with others. However, by far the most important aim is that you can use this assessment process to support your learning and improve your performance in working with others.

Very few peop


Author(s): No creator set