Core Literature for Kindergarten Readiness
Lecture- Core Literature for Kindergarten Readiness. Part of the series: How to Get Your Child Ready for Kindergarten. Get your child ready for kindergarten; learn tips on what stories are most important to read to your child to better prepare him or her for kindergarten in this free how to video clip. (2:15)
Author(s): No creator set

3.1 Habitat

The environment in which any organism lives is known as its habitat. It will share its habitat with other organisms, that are themselves part of the habitat. A habitat has distinctive physical and chemical features.
Question 4
Author(s): The Open University

21H.105 American Classics (MIT)
"What then is the American, this new man?" asked J. Hector St-John de Crèvecoeur in his Letters from an American Farmer in 1782. This subject takes Crèvecoeur's question as the starting point for an examination of the changing meanings of national identity in the American past. We will consider a diverse collection of classic texts in American history to see how Americans have defined themselves and their nation in politics, literature, art, and popular culture. As a communications
Author(s): Capozzola, Christopher,Lepera, Louise Harrison

References

Bem, S.L. (1989) 'Genital knowledge and gender constancy in pre-school children', Child Development, vol.60, pp. 649–62.
Beresford, P. and Croft, S. (1995) 'It's our problem too! Challenging the exclusion of poor people form poverty discourse', Critical Social Policy, 44–5, pp. 75–95.
Dean, H. (1992) 'Poverty discourses and the disempowerment of t
Author(s): The Open University

17.405 Seminar on Politics and Conflict in the Middle East (MIT)
This course focuses on evolution of contemporary politics and economics. The subject is divided into four parts: Context: historical and strategic perspectives, theoretical issues, and sources and forms of conflict; Continuity: detailed analysis conflicts systems and their persistence, as well as regional competition and recent wars – focusing on specific countries and cases; Complexity: highlighting situation specific strategic gains and losses; and Convergence: focusing future co
Author(s): Choucri, Nazli

"Prescription for Survival: A Doctor's Journey to End Nuclear Madness" (video)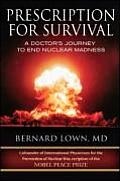 A talk by Bernard Lown, MD. Physician, author, and Nobel Prize-winning peace activist Bernard Lown discusses his new memoir, "Prescription for Survival: A Doctor's Journey to End Nuclear Madness". The inventor of the defibrillator, Dr. Lown was also a peace and anti-nuclear activist, participating in the founding of Physicians for Social Responsibility in 1960
Author(s): The Center for International Studies at the Univer

2.2 An initial exploration

To begin your own exploration of the Classical world, you will first read the introduction to the book of essays, Experiencing the Classical World. It has been written not only to introduce the essays in the book, but also to introduce you to some of the fundamentals of Classical Studies.
Activi
Author(s): The Open University