Podcasting
This case study describes the use of pod casts to support and enhance student decision making in the development and running of a new simulated company using business simulation software
Author(s): Creator not set

Beginner - Arabic tattoo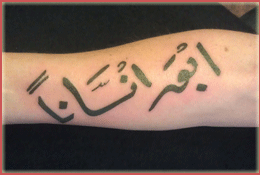 Many people choose Arabic words to be tattooed on their bodies. I remember seeing the Arabic word "Hadeed" tattooed on a muscular guy's bald head in the gym. Today we go through a real dialogue that happened when one of our users decided to get a tattoo.


Author(s): No creator set

Barnyard Babies Read-Aloud-Counting Song
This cute counting read-aloud is Barnyard Babies...lyrics by Anne Elizabeth Eaves and illustrated by Rozalind Fulcher. This is a cute counting song read-aloud using sweet baby farm animals. Animals include a baby lamb, pig, colt, duck, calf, chick, dog, etc. They count from 1-10. Students will enjoy the cute animals and their sounds as they practice counting. They can even learn correct names for baby animals.
Author(s): No creator set

References

Bennett, A., Cook, P., Miller, J., and Moore, D. (1987) The Complete Beyond the Fringe, Methuen.
Berlin, I. (1969) Four Essays on Liberty, Oxford University Press.
Warburton, N. (1999) Arguments for Freedom, Open University (A211 course book).
Warburton, N. (2000) Thinking from A to Z, Routledge (second edit
Author(s): The Open University

4.11 Model for pier failure

Figure 39 shows a simple model to explain the failure of the piers. The lateral wind loading on the top of the pier bends to shear the pier from a rectangle into a parallelogram. In turn, this stretches the tie bars and also strains the bolted joints at the top and bottom of each column.