3.4 Probability currents


The expressions we have derived for reflection and transmission coefficients were based on the assumption that the intensity of a beam is the product of the speed of its particles and their linear number density. This assumption seems very natural from the viewpoint of classical physics, but we should always be wary about carrying over classical ideas into quantum physics. In this section we shall establish a general quantum-mechanical formula for the beam intensity. The formula will be consi


Author(s): The Open University

Learning outcomes

After studying this course, you should be able to:
describe the relationship between social work practice and the law

understand the legal framework that regulates social work in Scotland

demonstrate an awareness of the role of law in countering discrimination.

Author(s): The Open University

5 Quick Maths Activities about your Classroom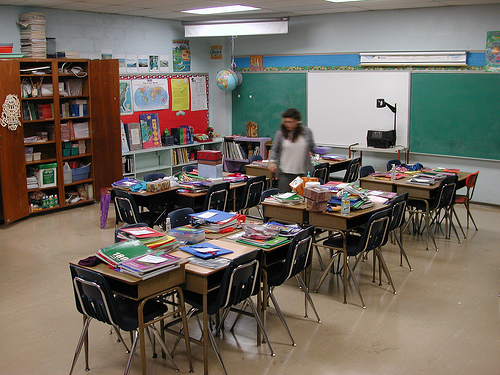 For numeracy week we are going to be looking at the following questions related to our classroom. They are simple activities that have a great deal of maths to them and are pretty much suitable to any age group.

Author(s): Creator not set

Celebrating Commencement 2016
#myVanderbilt is celebrating the class of 2016. Hear from grads and families on this awesome day! Read more: Chancellor to graduates: 'Lift others up' http://vanderbi.lt/w1r2x Read more Commencement 2016 stories: http://news.vanderbilt.edu/tag/commencement-2016/ Follow Vanderbilt on Twitter: https://twitter.com/vanderbiltu, on Instagram: http://instagram.com/vanderbiltu and on Facebook: https://www.facebook.com/vanderbilt. See all Vanderbilt social media at http://social.vanderbilt.edu.
Author(s): toddmike

Crashed aircraft EAW014625

The wreckage of a Douglas Invader A-26B light bomber at Warton Bank, Lancashire. Photographed by Aerofilms on 21st April 1948. This plane crashed on 29th November 1944 shortly after take-off. The story is outlined here: http://laituk.org/Time%20Team.htm.
© Historic England


Author(s): No creator set

Waiting times between geyser eruptions

Figure 20 shows a histogram of waiting times, varying from about 40 minutes to about 110 minutes.
Author(s): The Open University
Environmental Ethics
To what extent does Man have a right to exploit nature in order to live? Do animals have rights? Should we modify the genes of crops if it allows us to increase production, and even alleviate poverty? This album explores the arguments for and against genetically-modified crops, hearing the views of a dairy farmer competing in the global market, a GM scientist, an activist who believes GM crops are unsustainable, and an organic cultivator. The various views reveal how the debate is made complex b
Author(s): The iTunes U team

6.2.1 Using a sales website

A visitor to a sales website is usually able to:
browse through the details of the goods for sale;

search for a particular product;

check on the availability of goods;

read reviews of the products by other purchasers;

register to receive newsletters which detail new items of interest;

buy products using credit or debit cards, and in some cases, other payment methods such as cheq

Author(s): The Open University