5.1 Basic do's and don'ts and lone working

Some basic 'do's and don'ts' are:
Laboratory coats must be worn at all times.

When handling chemicals or sharps (any sharp object that can cause injury, particularly to the hands), observe good laboratory practice by wearing gloves. Latex or nitrile gloves are best, depending on the application.

There should be no eating, chewing gum, drinking, smoking or applying cosmetics in any laboratory.

No p

Author(s): The Open University

Chatterbox and Family Literacy in Trinidad and Tobago
These modules are placed together to encourage dialogue among teachers about new ways to approach the study and teaching of Literacy. The hope is that the pragmatic slant described here will assist others in looking for "home-grown", workable approaches that could solve Literacy problems.
Author(s): No creator set

Burkina army chief announces creation of transitional government
The head of Burkina Faso's armed forces announced dissolution of national assembly and creation of a transitional government to last up to 12 months. Pavithra George reports Subscribe: http://smarturl.it/reuterssubscribe More updates and breaking news: http://smarturl.it/BreakingNews Reuters tells the world's stories like no one else. As the largest international multimedia news provider, Reuters provides coverage around the globe and across topics including business, financial, national, and
Author(s): No creator set

Personalized Diabetes Management
We present a system to make personalized lifestyle and health decisions for diabetes management, as well as for general health and diet management. In particular, we address the following components of the system: (a) efficiently learning preferences through a dynamic questionnaire that accounts for human behavior; (b) modeling blood glucose behavior and updating these models to match individual measurements; and (c) using the learned preferences and blood glucose models to generate an overall d
Author(s): No creator set

Energy Security and Shifting Global Power [Audio]
Speaker(s): Professor Roland Dannreuther | When there are shifts in distribution of power in international politics, energy security emerges as a salient concern. Professor Dannreuther will consider the implications of two shifts: first, the flow of energy from east to west (oil and gas) and the increasing links between Asia and energy-producing regions; and secondly, the flow from consumers of energy to producers of energy with the rise of resource nationalism. Professor Dannreuther joined the
Author(s): No creator set

"Freefall: America, Free Markets, and the Sinking of the World Economy" (video)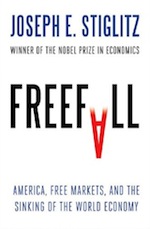 A talk by Columbia University professor Joseph Stiglitz. The current global financial crisis carries a "made in America" label. In "Freefall", Nobel laureate Joseph Stiglitz explains how America exported bad economics, bad policies, and bad behavior to the rest of the world, only to cobble together a haphazard and ineffective response when
Author(s): The Center for International Studies at the Univer

Keep on learning

Study another free course
There are more than 800 courses on OpenLearn for you to choose from on
Author(s): The Open University

Learning outcomes

After studying this course, you should be able to:
explain the concept of energy transfer between trophic levels

outline the usefulness and limitations of food chains and food webs

using examples, weigh up the value of dietary specialisation and of omnivory

summarise the physiological changes linked with 'hibernation' in grizzly bears

give examples of variations in diet and lifestyle among the bear family.

<

Author(s): The Open University

2.5.2 Activités 26 et 27

Activité 26
Prepare a short oral description of a town with which you are familiar. In your presentation, include the following:

dans ma vil
Author(s): The Open University

Erno Goldfinger : designing modern Britain
London's Design Museum's website has provided this online resource on the Hungarian architect Erno Goldfinger (1902-1987), who was responsible for a number of London buildings, including his own home at 2 Willow Road, Hampstead and the 31-floored Trellick Tower in North Kensington, which is now a Grade II listed building. This resource was part of an online version of an exhibition on the 'The Mars Group: Designing Modern Britain', held at the Design Museum in 2006. Photos of a number of Goldfin
Author(s): No creator set

RSVP

Author(s): No creator set

The Economist asks: Can the Olympics bring about a truce in Korea?


George Papandreou, the former Greek Prime Minister, talks to Anne McElvoy, our senior editor, about whether the spirit of the Olympics can thaw tensions in the Korean peninsula. Also why he implemented a tax on swimming pools and his personal assessment of Angela Merkel


Author(s): No creator set

Facebook Application Development Tools

Video link (see supported sites below). Please use the original link, not the shortcut, e.g. www.youtube.com/watch?v=abcde
2011 SDM Alumni Video
Several SDM alumni share their insight on the impact the System Design and Management has had on their thinking, lives and careers.
Author(s): No creator set

Why Finding a Successor for Justice Scalia Will Be a Challenge
U.S. Supreme Court Justice Antonin Scalia, who died last weekend, deeply affected legal discourse, say legal experts from Wharton and the University of Pennsylvania. They warn against undue delay in finding a successor.

Author(s): No creator set

The Adventures of Huck Finn Summary
This is a video summary of the Adventures of Huck Finn set to song by Flocabulary. It is a cartoon portrayal of the key events in the story. Please be aware that this song does use some euphemisms so it might not be suitable for younger learners. (5:03)
Author(s): No creator set

4.12.3 Flexibility


Delegated legislation is more flexible than an Act of Parliament. It is far simpler to amend a piece of delegated legislation than to amend an Act of Parliament.


Author(s): The Open University

Snapchat and the Liability Conundrum
The recent Snapchat leak sheds light on how tough it is to find someone to blame when apps, networks and servers are increasingly interconnected.

Author(s): No creator set