Wereldoorlog 1 : Projectsite

Deze website biedt een selectie links naar filmpjes en infobronnen als start van een project over Wereldoorlog 1.


Author(s): No creator set

21L.470 Eighteenth-Century Literature: Versions of the Self in 18th-C Britain (MIT)
When John Locke declared (in the 1690 Essay Concerning Human Understanding) that knowledge was derived solely from experience, he raised the possibility that human understanding and identity were not the products of God's will or of immutable laws of nature so much as of one's personal history and background. If on the one hand Locke's theory led some to pronounce that individuals could determine the course of their own lives, however, the idea that we are the products of our experience just as
Author(s): Jackson, Noel

Beginner - Algerian: Travelling where?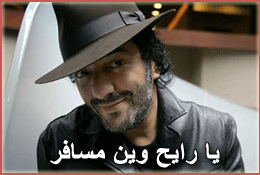 We have another podcast today that was requested by one of you guys! We translate a famous Algerian song. You will might find that the north African dialect sounds considerably different than others, but it is quite similar once the vocabulary has been broken down.


Author(s): No creator set

The impact of enterprise focussed modules
This presentation outlines the use of a tested research instrument (Bandura's self efficacy theory) and students own perceptions of their enterprise skills and abilities
Author(s): Creator not set

Introduction

Earthquakes shake the ground surface, can cause buildings to collapse, disrupt transport and services, and can cause fires. They can trigger landslides and tsunami – in short, earthquakes can be very destructive. In this unit you will look at why, where and what happens when they occur and also at how earthquakes are assessed qualitatively and quantitatively.