Why Capitalists Are Repeatedly "Fooled" By Business Cycles


According to the Austrian business cycle theory (ABCT) the artificial lowering of interest rates by the central bank leads to a misallocation of resources because businesses undertake various capital projects that — prior to the lowering of interest rates —weren't considered as viable. This misallocation of resources is commonly described as an economic boom.

As a rule, businessmen discover their error once the central bank — which was instrumental in the artific


Author(s): Frank Shostak

The Week in Review: December 19, 2015


We are now living in a post-ZIRP world. On Wednesday, Janet Yellen announced that the Federal Reserve will increase the target Federal Funds rate from 0.00-0.25 percent up to 0.25-0.5 percent. While Wall Street approved of the move, Ryan McMaken notes, "The fact that this is being labeled such a large change underscores just how fragile the current economic 'recovery' is." Indeed, the new Fed target would itself have been unprecedentedly low if it had oc


Author(s): Mises Institute

Gilles Bataillon : La malédiction du Guegense. Anatomie de la révolution sandiniste (audio)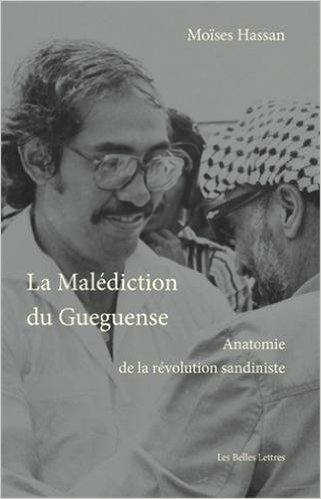 Intervention de Gilles Bataillon consacrée au livre de Moïses Hassan, La malédiction du Guegense. Anatomie de la révolution sandiniste.

Gilles Bataillon, spécialiste des formes du politique en Amérique latin


Author(s): No creator set

Glossary

Millenialism (or Millenarianism):

the belief and practices, religious and/or political, which seek a comprehensive, salvationary solution for social, political, economic and personal issues. Although originally pre-Christian, the term became identified with the myth of Christ's return after a thousand years. Millenialism, which appealed to some Dissenting sects and other non-religious groups in Britain and the US, played a part in Owen

Author(s): The Open University

Keep on learning

Study another free course
There are more than 800 courses on OpenLearn for you to choose from on a range of subjects. 
Find out more
Author(s): The Open University

Resurrecting Marx

The collapse of socialism didn't deter the Marxists, who moved on to invent new rationales for their system. But David Gordon has caught up with them, and used the knife of the Austrian School to cut their theories to pieces. A masterful demonstration of philosophical technique. The book in particular addresses the arguments of the analytical Marxists: G.A. Cohen, Jon Elster, and John Roemer.