Engineering Leadership Development Minor
Penn State's Engineering Leadership Development Minor (ELDM) prepares motivated students to take leadership roles in their chosen profession. Students have the opportunity to use their knowledge and collaborate globally, helping communities around the world.
Author(s): No creator set

Money talks: Clean energy's dirty secret
Could the rise of renewables be putting the traditional electricity market into a crisis? Also: Economist Diane Elson takes governments to task about the gender biases in their economic policies. And how the Brazilian government is tackling one of its biggest financial problems: pensions.
Author(s): No creator set

CSET Science Subtest II Exam Preparation Resource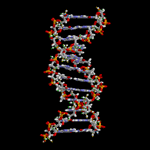 Topics

Ecology
Genetics
Molecular Biology
Cell & Organismal Biology
Thermodynamics
Structure & Properties of Matter
New users must register (enroll
Author(s): (Authors Various)

5.6.4 Wedding anniversaries

Silver and golden wedding anniversaries were often commemorated with a portrait. Many examples follow the pattern of the studio portraits taken for engagements and weddings, with the couple taken individually and together.
Author(s): The Open University

Doppler Effect with a Car - SwH #017
Mr. Higgins demonstrates the Doppler Effect using his car on a empty stretch of highway 2 miles from any houses. Behind the camera where this was filmed is P...
Author(s): No creator set

"The Heuristic Potential of the Dream Register of Tipu Sultan of Mysore (r.1782-99)"

A talk by Kate Brittlebank, Senior Lecturer, School of History and Classics, University of Tasmania. From the South Asia Seminar.

Author(s): The Center for International Studies at the Univer