Checklist - Study Placement
This is a resource released as part of the E-Portfolio Toolkit based on experience of developing the "Year Abroad E-Portfolio", undertaken by the School of Languages at Leeds Metropolitan University.
Author(s): Mara Fuertes-Gutiérrez,Juan Muñoz López,Janet P

Forensic flavour
This case study describes the current trend for crime scene investigation drama and news stories of personal tragedies involving incorrect or missing data have been harnessed to capture the attention and inspire learning and enterprise skills in students studying database compilation
Author(s): Creator not set

Beginner - Trip to Japan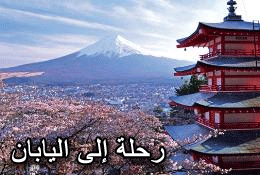 Since your teacher Ehab is going to Japan soon, we prepared a lesson revolved around that subject. You will learn how to ask about the trip and also how to reply to such a question.


Author(s): No creator set

Lectures on the Standard Model of Particle Physics

Video lectures on the Standard Model of Particle Physics delivered by Professor Harald Fritzsch
Author(s): UCT OpenContent

Mathematics for Economists

These notes, tutorials and solutions cover the basic tools and applications in order to prepare the student for the s
Author(s): UCT OpenContent

Procedures in Emergency Medicine: Intraosseous Access in a Child

This video is part of a series of videos demonstrating common pro
Author(s): Heike Geduld

Procedures in Emergency Medicine: Needle Decompression of the Chest

This video is part of a series of videos demonstrating common pro
Author(s): Heike Geduld

Procedures in Emergency Medicine: Nasopharyngeal Airway Insertion

This video is part of a series of videos demonstrating common pro
Author(s): Heike Geduld

How businesses can become sustainable organisations
London Business School Assistant Professor of Strategy and Entrepreneurship, Ioannis Ioannou, presents his insights on how organisations can take a greener approach to the way to do business and succeed.
Author(s): No creator set

Celebrating the Kirstenbosch centenary

Coordinated by Professor Brian J. Huntley, Department of Botany, UCT, and former CEO, SANB
Author(s): UCT Summer School

Writers reading: favourite books

What books do writers read for pleasure? This
Author(s): UCT Summer School

In Conversation: Talking Transformation

Many people are concerned about the pace, and indeed the meaning, of transform
Author(s): UCT Summer School

The rise of the Grid and the Large Hadron Collider - Glenn Patrick
Particle Physicist Dr Glenn Patrick talks about the Large Hadron Collider. Based at CERN, in Geneva, the collider is the largest scientific machine in the world. It started operation in the summer of 2008 and aims to produce colossal amounts of data, which thousands of scientists around the world will analyse to further our understanding of the universe.

Author(s): No creator set

A Brief History of Infinity
Where did the idea of infinity come from? Who were the people who defined and refined this paradoxical quantity? Why is infinity, a concept we can never experience or truly grasp, at the heart of science? How can some infinities be bigger than others? An exploration of one of the most mind-boggling features of maths and physics, this talk uncovers the amazing paradoxes of infinity and introduces the people who devised and refined the concept.
Author(s): No creator set

Listen: Religious Pluralism and Values in the Public Sphere
Lenn Goodman, professor of philosophy and the Andrew W. Mellon Professor in the Humanities, has a new book, Religious Pluralism and Values in the Public Sphere (Cambridge University, 2014), in which he argues that our commitments to our own ideals and norms need not mean dogmatism or intolerance. Goodman contends that we can respect onekeep reading »
Author(s): Ann Marie Deer Owens

Promise based management at Garanti Bank
In the second of his three part series talking with Akin Ongar, Associate Professor of Management Practice Don Sull listens to the former Garanti Bank CEO discuss how introducing "oral contracts" helped increase efficiency and transparency.
Author(s): No creator set