Pediatric Cardiac Surgeon on Family/Doctor Relationship
Sunjay Kaushal, MD, PhD, comments on the importance of a strong relationship between the patient's family and the surgeon and medical team. The multidisciplinary team of doctors and nurses at the Children's Heart Program work hard to help families navigate their unique journey and feel comfortable with their child's treatment recommendations. Related Links: Maryland Heart Center http://www.umm.edu/heart/ Children's Heart Program http://www.umm.edu/pediatrics/cardiology/index.htm A Mission to
Author(s): No creator set

Entrainment
Open University ethnomusicologist Martin Clayton describes how his study of music and its performance in different cultural settings has allowed him to develop his understanding of the concept of entrainment. His research into this phenomenon is providing key insights into the synchronisation of rhythmic processes in humans and in the natural world.
Author(s): No creator set

Selfies in space: NASA's GoPro out-of-this-world
GoPro video shot by orbiting U.S. astronaut Terry Virts gives a new, close-up view of two recent spacewalks on the International Space Station. Rough Cut (no reporter narration). Subscribe: http://smarturl.it/reuterssubscribe More updates and breaking news: http://smarturl.it/BreakingNews Reuters tells the world's stories like no one else. As the largest international multimedia news provider, Reuters provides coverage around the globe and across topics including business, financial, national,
Author(s): No creator set

9 Line lengths and line endings

Read the following prose extract taken from Walter Pater's discussion of the Mona Lisa, written in 1893, and then complete the activity:
She is older than the rocks among which she sits; like the vampire, she has been dead many times, and learned the secrets of the grave; and has been a diver in deep seas, and keeps their fallen day about her; and trafficked for strange webs with Eastern merchants: and, as L
Author(s): The Open University

4.2.2 Private reports (1535–1865)


These reports bear the name they do because they were produced by private individuals and are cited by the name of the person who collected them. They were, however, published commercially for public reference. An ongoing problem with the private reports relates to their accuracy. At best, it can be said that some were better, that is, more accurate, than others. Of particular importance among the earlier reports were those of Plowden, Coke and Burrows, but there are many other reports that a


Author(s): The Open University

6.867 Machine Learning (MIT)
6.867 is an introductory course on machine learning which gives an overview of many concepts, techniques, and algorithms in machine learning, beginning with topics such as classification and linear regression and ending up with more recent topics such as boosting, support vector machines, hidden Markov models, and Bayesian networks. The course will give the student the basic ideas and intuition behind modern machine learning methods as well as a bit more formal understanding of how, why, and whe
Author(s): Singh, Rohit,Jaakkola, Tommi,Mohammad, Ali

Beginner - Shall we swap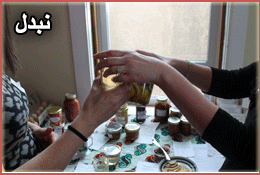 Most of us generally make swaps on a daily basis e.g. swapping cash with a product at a store. In less obvious situations, it is useful to ask the other party if they are interested in swapping, and this is what you will learn today!


Author(s): No creator set

Keep on learning

Study another free course
There are more than 800 courses on OpenLearn for you to c
Author(s): The Open University

4.11 Judicial control


Delegated legislation is also subject to control by the courts whose judges can declare a piece of delegated legislation to be ultra vires. Ultra vires means 'beyond powers', so the court would be saying that a piece of delegated legislation went beyond the powers granted by Parliament within the enabling Act. If the court does this, then the delegated legislation in question would be void and not effective.

There are two types of ultra vires:


Author(s): The Open University

1 Introducing cosmology


General relativity has a very different conceptual basis from that of Newtonian mechanics. Its success in accounting for the precession of Mercury's orbit, and the bending of light by massive objects like the Sun, gives us confidence that our picture of space and time should be Einstein's rather than Newton's. In this and the following courses, we turn our attention to the study of the large-scale structure of spacetime. We see how spacetime as a whole is curved by the gross distribution of m


Author(s): The Open University

4.1 Actividad

Actividad 4.1
Here are three popular places to go in the Hispanic world.
Do they look different from the same type of place you would find in your country? In what way are they different? Write in English.
O
Author(s): The Open University

References

Antidote (2005) www.antidote.org.uk [accessed 14 February 2008].