"Environmental Disaster in the Marshes of Southern Iraq"
Josh Ellis has an M.A. in Middle Eastern Studies/Public Policy, University of Chicago. There is little doubt that climate change, deforestation, erosion, and the unequal distribution of natural resources around the globe are of pressing importance everywhere, but these problems are perhaps most acute in Asia, home to 64 percent of the world's population. Much of this population (1 and 1.3 billion, respectively) is concentrated in India and China, two countries with rapidly growing economies,
Author(s): The Center for International Studies at the Univer

Types of Triangles, Area, Perimeter
This is a short educational video for grades 3-5. Types of triangles by length- equilateral, isosceles, scalene. Types of triangles by angle: acute, right, obtuse. How to calculate perimeter and area of a triangle. (04:15)
Author(s): No creator set

Stem-and-Leaf Graphs (Stemplots), Line Graphs, and Bar Graphs -- RRC MATH 1020
Lyryx Learning


Some Rights Reserved
Author(s): No creator set

Keep on learning

Study another free course
There are more than 800 courses on OpenLearn for you to choose from on a range of subjects. 
Find out more
Author(s): The Open University

Scottish Learning Network


The Scottish Learning Network at www.globalweb.co.uk/sln.html is a gateway to information, guidance, assessment and on-line education and training opportunities in Scotland.


Author(s): The Open University

5.2 The Traditional Analysis of Knowledge
Part 5.2. Explores the idea of conscious and unconscious knowledge (should a person know that they know something or does it not matter?) and the theory of justification of propositions and beliefs.
Author(s): No creator set

Lesson 05 - One Minute Romanian
In lesson 5 of One Minute Romanian you will learn to say that you're learning Romanian. Remember - even a few phrases of a language can help you make friends and enjoy travel more. Find out more about One Minute Romanian at our website - http://www.oneminutelanguages.com. One Minute Romanian is brought to you by the Radio Lingua Network and is ©Copyright 2008.
Author(s): No creator set

"Collateral Damage: Human Rights and U.S. Foreign Policy in the 21st Century" (video)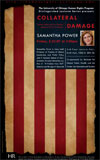 Lecture by Samantha Power, Anna Lindh Professor of Practice of Global Leadership and Public Policy, John F. Kennedy School of Government, Harvard University. Samantha Power's book, A Problem From Hell: America and the Age of Genocide, was awarded the 2003 Pulitzer Prize for general non-fiction. She was the founding executive director of th
Author(s): The Center for International Studies at the Univer

Royal Yacht Alberta IC076/001

A reconstruction drawing of the Royal Yacht Alberta, a 370 ton wooden paddle steamer owned by Queen Victoria and Prince Albert, used largely to cross the Solent whilst the Queen and family were in residence at Osborne House on the Isle of Wight. Illustration by Frank Gardiner, c.1980 - c.1995.
© Historic England


Author(s): No creator set

6.1 Introduction


An important aspect of decision making which crosses all three perspectives is making decisions about risks. Risk is all-pervasive in organisational life and many decisions require us to weigh up and choose between different kinds of risk. Thus any account of decision making would be incomplete without examining how our perceptions of risk affect our decisions. In this section we will examine risk from the three different perspectives we have identified: rational-economic, psychological and s


Author(s): The Open University