Light and electron microscope studies of host-parasite relations in a mycoparasite
Light microscope studies of the mycoparasite Piptocephalis virginiana revealed that the cylindrical spores of the parasite became spherical upon germination and produced 1-4 germ tubes. Generally t"l.vO germ tubes were produced by each spore. When this parasite was inoculated on its potential hosts, Choanephora cucurbitarum and Phascolomyces articulosus, the germ tube nearest to the host hypha continued to grow and made contact with the host hypha. The tip of the parasite's germ tube became swol
Author(s): Golesorkhi, Roya.

Pope denounces "intolerable brutality" in Iraq and Syria
Subscribe: http://smarturl.it/reuterssubscribe Pope Francis denounces violence, kidnapping and harassment against Christians and other religious groups in Iraq and Syria and prays for all victims. Vanessa Johnston reports. More from Syria: http://smarturl.it/SyriaAttack Subscribe: http://smarturl.it/reuterssubscribe Reuters tells the world's stories like no one else. As the largest international multimedia news provider, Reuters provides coverage around the globe and across topics including b
Author(s): No creator set

Joseph Haydn-Institut
Available in German only, this is the website of the Joseph Haydn-Institut, which was founded in Cologne, Germany in 1955. The main purpose of the institute was to compile and publish the complete works of Austrian composer Joseph Haydn (1732-1809). It also commissions a comprehensive bibliography on Haydn, which is published by G. Henle Verlag in Munich. The institute's library contains a source card index, and original scores and manuscripts. The website provides information about the institut
Author(s): No creator set

5.1 Introduction

Creativity should not be considered a separate mental faculty but a characteristic of our way of thinking, knowing and making choices. Creativity seems to emerge from multiple experiences, coupled with a well-supported development of personal resources, including a sense of freedom to venture beyond the unknown. The most favourable situation for creativity seems to be interpersonal exchange, with negotiation conflicts and co
Author(s): No creator set

Virtual field trip
An interactive map containing computer generated 3D views of the Bowscale and Bannerdale area overlain with geology, and also alternative map data layers for the two study site is available via the 'Virtual Tour' icon on the computer desktops.
Author(s): Chambers Claire;Priestnall Gary

Perfect Square Trinomials - Problem 1 of 3
This video is a continuation of Perfect Square Trinomials and presents an example that demonstrates how to recognize perfect square trinomials for easier factoring. (1:31)
Author(s): No creator set

Great Britain historical database : health and health care data : mortality statistics, 1851-1973
This is a Web page detailing the context, range and availability of the 'Great Britain Historical Database : Health and Health Care Data : Mortality Statistics, 1851-1973' dataset hosted by the Economic and Social Data Service (ESDS), based at the UK Data Archive University of Essex (formerly part of the Arts and Humanities Data Service - AHDS). The data is available to order from the HDS as tab delimited text files, UK higher education users may also download the data through the CHCC (Historic
Author(s): No creator set

Post-socialist punk in Eastern Europe - introduction
'Post-socialist punk' is a historically and spatially comparative study of punk in Eastern Europe conducted by an international, collaborative team of researchers from the UK, Russia, Estonia and Croatia.
Author(s): No creator set

Keep on learning

Study another free course
There are more than 800 courses on OpenLearn for you to choose from on a range of subjects. 
Find out more
Author(s): The Open University

Beginner - In a dream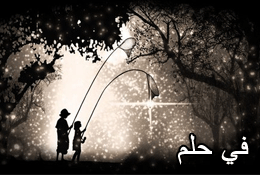 Sometimes we just dream weird things! Indeed we have a weird dialogue today about a weird dream, all in the hope to make it more entertaining to listen to. Tune in and also learn plenty of useful vocabulary.


Author(s): No creator set

Museo bodoniano
This is the website of the "Museo Bodoniano" [Giambattista Bodoni Museum] in Parma, Italy. The Museum is dedicated to Giambattista Bodoni (1740-1813) and his work as printer and typographer. The website presents a short history of the Museum and a description of its collections, which include rare samples of Bodonian editions, correspondence, typographic types, punches and matrices. Additionally available is a bibliography of works related to the institution. A section of the website includes a
Author(s): No creator set

2.1 Looking forward

Because it is easy to explain things looking backwards, we think we can then predict them forwards. It doesn't work, as many economists know to their cost. The world keeps changing. It is one of the paradoxes of success that the things and the ways which got you where you are, are seldom the things to keep you there. If you think that they are, and that you know the way to the future because it is a continuation of where you
Author(s): The Open University

1 The circumstances of separation

In this first section, we want you to think about the circumstances of children separated from their parents, why such separations might occur and the different places in which children can live.
Activity 1: Learning about children who live apart from their parents

Author(s): The Open University

Time sections, abstract machines
conditions a time-spatial discontinuity in the urban grid, ancient walls casually discovered in a substrate of the contemporary town needs a surplus of information to be understood and interfaced with their current condition. diagrams diverse chronological stages of the urban evolution are mapped on the area, in order to read the historical stratifications as a multiplicity of signs; this abstract approach leads to consider the roman space as guided by metrics, a system of measure superimposed o
Author(s): Ambrosini, L., Longatti, M. and Miyajima, H.

U.S. Leadership in Global Economic Governance, Dr. Rakesh Mohan, IMF
Dr. Rakesh Mohan is Executive Director at the International Monetary Fund in Washington D.C., representing India Sri Lanka, Bangladesh and Bhutan since 1 November 2012. To learn more about Dr. Mohan, please visit http://www.rakeshmohan.com/. Dr. Mohan was a keynote speaker for the 2015 Darden Global Conference. For additional information on this conference, please visit http://www.darden-ibs.org/#!about1/c13jt.
Author(s): No creator set