1.1.3 Genetic testing of children


Within clinical genetic services, a difference has grown up between the testing of children and the testing of adults. Sometimes the genetic testing of children is relatively uncontroversial. For example, the genetic test may simply be to confirm a medical diagnosis that has been made on clinical grounds. So a three-year-old with low weight, blocked lungs and poor digestion may be given a genetic test to see whether they have CF or not.

There are other cases where a test is used predict


Author(s): The Open University

1 The politics of devolution


This unit examines the politics of devolution and the relationships between the various nations that constitute the UK. It does so by examining the transformation of the UK from a centralised unitary state into a decentralised unitary state. (If you want a quick summary of the terms of devolution, you will find one in Section 5.5.) The uni


Author(s): The Open University

Colloque "Écrire et soigner" : 2ème partie , après-midi (audio)


« Être auteur de sa pensée »


1. Walter Hesbeen

Titre de la communication: Mémoire de fin d'études des étudiants en soins infirmiers - Se mettre en recherche pour penser et affiner sa pratique

Infirmier et docteur en santé publique de l'Université catholique de Louvain (UCL-Belgique). Il a été directeur des ...


Author(s): No creator set

A History of Scotland, Season 1, Episode 1
A history of Scotland starting with the very first clan/tribe. This BBC documentary is suitable for middle school and high school students. (48:32)
Author(s): No creator set

3.1 Arithmetic with whole numbers

When you are adding or subtracting whole numbers, an important thing to keep in mind is the place value of the figures. It is often a good idea to set out the numbers in columns before doing the arithmetic.
Example 11
(a) There are 4
Author(s): The Open University

Using a Function Machine to Create a Math Rule
The video appears dark because the instructor has a projector on in a darkened room. However, the information is demonstrated fairly well. The teacher shows how to use the function machine to find the unknown rule to a set of number pairs by investigating the pattern. (1:21)
Author(s): No creator set

"Securing the International Oil Supply"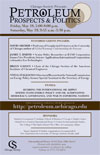 A panel featuring David Goldwyn, President of Goldwyn International Strategies LLC; Senior Fellow in the Energy Program at the Center for Strategic and International Studies; former Assistant Secretary of Energy for International Affairs; Scott Nauman, Manager of Economics and Energy in Corporate Planning for ExxonMobil Corporation; and Michael Klare, Five College Professor
Author(s): The Center for International Studies at the Univer

5.8 Review of criticisms of international rights

Activity 1
Review the four criticisms of rights at the international level discussed in the previous sections.
Identify which of these criticisms are objections in principle to
Author(s): The Open University

3.5 Actividad

Actividad 3.5
Heidi, one of the members of the theatre group Expresiones, has gone on a trip to Montevideo, in Uruguay. A friend of hers there, Javier, is letting her stay in his flat. He has left her a note recomme
Author(s): The Open University

Combining Entrepreneurship and Environmental Science
Jesko von Windheim combines business savvy and scientific understanding in his new role at Duke as the director of the Nicholas School's Environmental Innovation and Entrepreneurship Center. A founder of multiple companies himself, von Windheim was already teaching entrepreneurship courses at Duke when he recently joined the Nicholas faculty to lead the new environmental entrepreneurship certificate program. Classes in the two-year program will train students to understand business models and
Author(s): No creator set

2.4 National variation


Relatively little research has been undertaken by photohistorians in the field of domestic photography. However, we should be aware that photography developed in different ways in different countries. So, for example, in Britain the daguerreotype remained a luxury article, as high prices restricted sales to the comfortable classes, whereas in America, because of early mass production techniques, studios could offer 4 daguerreotypes for 1 dollar.

Photography was, however, a European inve


Author(s): The Open University

Albert Moore Memorial Lecture Series 2013: Regret and Resistance: The Crucified Tekoteko
This is the third and final lecture in the inaugural Albert Moore Lecture Series for 2013. The 2013 open lecture series, given by Professor Jonathan Mane Wheoki, Professor of Fine Arts, Elam School of Fine Arts, University of Auckland, is based around the theme "Toi Karaitiana: Christianity and Māori Art and Architecture". 25 July 2013
Author(s): No creator set

Energy efficiency: hospitals
What strategies can hospitals adopt to reduce their impact on the local and global environment? How might they reduce the carbon footprint of vehicles transporting patients, visitors and goods? This album visits three hospitals which have adopted green approaches to energy efficiency, by cutting electricity consumption, reducing traffic volume, and even generating their own renewable energy. This material forms part of The Open University course T206 Energy for a sustainable future.Author(s): The iTunes U team

4.13 Gender and parenting

Other feminist writers have used psychodynamic ideas to support their argument that gender differences, while 'real', are not inevitable but the result of the ways in which children are socialised in contemporary western societies. Nancy Chodorow, for example, claims that the isolated nuclear family in contemporary capitalist society is responsible for creating 'specific personality characteristics in men':

Author(s): The Open University

4.4.3 Buffer strips


The interface between aquatic ecosystems and the land is an ecotone that has a profound influence on the movement of water and water-borne contaminants. Vegetation adjacent to streams and water bodies can help to safeguard water quality, particularly in agricultural landscapes. Buffer strips are used to reduce the amounts of nutrients reaching water bodies from runoff or leaching. They usually take the form of vegetated strips of land alongside water bodies: grassland, woodland and wet


Author(s): The Open University

2.1 Industry and empire
Britain was the first country to industrialise, and it acquired the largest empire ever during this same period. But its sphere of economic influence extended far beyond the boundaries of the formal British Empire. This unit focuses on the economics of empire, using a case study of one town, Dundee in eastern Scotland, to explore this huge topic.
Author(s): The Open University

7.2 Site-directed mutagenesis


The application of site-directed mutagenesis (SDM) to the study of protein function has been illustrated with the enzyme lysozyme, as described previously. SDM is a very powerful technique in the study of protein function, allowing the experimenter to assess the importance of particular amino acid side-chains in a protein. It is most commonly used in the study of enzymes; however, it is also very useful in identifying key residues in protein–protein interactions. In this section, we will co


Author(s): The Open University

5.1.4 History


There is no general dictionary or companion to the study of history as such. However, there are period and subject-specific companions and indexes, such as:

Jones, C. (1990) The Longman Companion to the French Revolution, London, Longman.

Consult those appropriate to your course.


Author(s): The Open University

1.1 Types of model


When the word model is used, you are most likely to bring to mind physical models such as those that are constructed to depict new buildings, cars or other artefacts. Such models are a precursor to actually building the artefact 'for real'. However, our use of the word goes beyond physical models. For example, when a new house is built there will be a variety of plans produced to show different aspects of the house: its floor plan, a diagram of its location, a drawing of the front elevati


Author(s): The Open University