21A.850J The Anthropology of Cybercultures (MIT)
This course explores a range of contemporary scholarship oriented to the study of 'cybercultures,' with a focus on research inspired by ethnographic and more broadly anthropological perspectives. Taking anthropology as a resource for cultural critique, the course will be organized through a set of readings chosen to illustrate central topics concerning the cultural and material practices that comprise digital technologies. We'll examine social histories of automata and automation; the trope of t
Author(s): Suchman, Lucy

Sperm extractor helps patients overcome embarrassment
Subscribe: http://smarturl.it/reuterssubscribe A Chinese company says its automatic sperm extractor is helping clinics collect semen from donors reluctant to masturbate in a hospital setting. The Jiangsu Sanwe Medical Science and Technology Center says their device, which has been sold to clinics in the US, Germany, Russia and France, simulates the temperature and feel of the female sexual organ, and is the most user friendly way of collecting samples for sperm donation or for those needing fer
Author(s): No creator set

How Mosquitoes Fly in the Rain (Chinese Voice Over)
In this lesson, we learn how insects can fly in the rain. The objective is to calculate the impact forces of raindrops on flying mosquitoes. Students will gain experience with using Newton's laws, gathering data from videos and graphs, and most importantly, the utility of making approximations. No calculus will be used in this lesson, but familiarity with torque and force balances is suggested. No calculators will be needed, but students should have pencil and paper to make estimations and, if p
Author(s): No creator set

"The Next Great Clash"


A talk by Michael Levin. In The Next Great Clash, Michael Levin presents evidence of a global political order on the verge of a historic power shift from West to East. A reemerging China is the only nation with the latent capacity to challenge American hegemony, and Levin demonstrates that such challenges to the status quo usually lead to war. From the World Beyo
Author(s): The Center for International Studies at the Univer

3.3.4 Report stage


A Bill that has been amended in committee stage is reviewed by the House in which it started. The amendments will be debated in the House and accepted or rejected. Further amendments may also be added.


Author(s): The Open University

How Smart Leadership Revived Chile after an Historic Disaster
In their new book, Wharton's Michael Useem, Howard Kunreuther, and Erwann Michel-Kerjan examine how Chile's leaders facilitated its rebound after the massive 2010 earthquake.

Author(s): No creator set

Learning Virtually: A Paradigm Shift in Design Education
We still think of architectural design education in terms of a "classroom" paradigm, that is, of an instructor teaching design skills to a class of students in a face-to-face format. However, emerging communication and collaboration technologies have created tremendous new opportunities to distribute students and faculty, while maintaining a close personal contact. This paper discusses and characterizes several aspects of the evolving paradigm of teaching design made possible by the ability to
Author(s): Al-Qawasmi, Jamal

2.2 Feeding techniques

In Activity 1, below, you are asked to make notes from a TV sequence and then select some of the information from your notes and combine i
Author(s): The Open University

Terry Hodgkinson Inaugural Lecture
Terry has led the Regional Development Agency, Yorkshire Forward, as its Chair for seven years, overseeing the Agency in growing the economy of the Yorkshire and Humber region. He was honoured in the Queen's Birthday Honours 2010 with the award of a CBE for services to business and regeneration and was recently appointed as a Deputy Lieutenant for West Yorkshire. He has recently launched his new business, entitled 'Inspiration for Industry Education and Regeneration'. He holds a Visiting P
Author(s): Terry Hodgkinson,Leeds Metropolitan University

Israeli ambassador to U.S. says Iron Dome is preventing escalation
Ron Dermer, the Israeli ambassador to the U.S., says if it wasn't for the Iron Dome missile defense system, there would be a need for more forceful action against Hamas. Rough Cut (no reporter narration). Subscribe: http://smarturl.it/reuterssubscribe More updates and breaking news: http://smarturl.it/BreakingNews Reuters tells the world's stories like no one else. As the largest international multimedia news provider, Reuters provides coverage around the globe and across topics including busi
Author(s): No creator set

"U.S.-Cuban Academic Relations Part II: Roundtable Discussion on U.S.-Cuban Academic Exchange"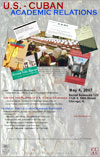 Introduction: Alan Kolata, University of Chicago. Discussants: Stephan Palmie, University of Chicago; Agnes Lugo-Ortiz, University of Chicago; Shannon Dawdy, University of Chicago; Laurie Frederik, University of Chicago; Paul Ryer, University of Chicago.
U.S. and Cuban scholars involved in academic, scientific, and cultural research face
Author(s): The Center for International Studies at the Univer

5 Practice dividing in your head

Before you go any further, you might want to practise doing some divisions in your head using basic multiplications of numbers up to 10. For example if you know:
then you also know:
To practise, go to one of the following websites:
The Author(s): The Open University

2.4.1 Try some yourself

1 The frequency diagram below shows the numbers of people in different age groups in a sample of the UK population.
(a) What is the width of each age group?

(b) Which age group conta
Author(s): The Open University

Eco-friendly ATMs make good cents, says manufacturer
Aug. 14 - A Brazilian firm has developed eco-friendly ATM booths crafted from recycled materials and a solar panel that helps lower energy usage. The company says its green ATMs are at the forefront of modern, environmentally responsible design. Tara Cleary reports.
Author(s): No creator set

Duke Medicine Profiles: James E. Tcheng, MD
Get to know Duke Medicine's interventional cardiologists. Learn more about James Tcheng, MD at http://www.dukemedicine.org/find-doctors-physicians/james-e-tcheng-md.
Author(s): No creator set

2.1 Introducing the Carnivora

Table 1 in this section lists the scientific names of the families of the Carnivora, as well as their common names. You are not expected to recal
Author(s): The Open University

1.1 Mathematics and you

Many people's ideas about what mathematics actually is are based upon their early experiences at school. The first two activities aim to help you recall formative experiences from childhood.
Activity 1 Carl Jung's school days
Author(s): The Open University

4 Identifying deliverables


The project brief will identify the goals of the project and may express some of these as key objectives. At an early stage of planning you will need to identify all of the project objectives and the deliverables that are implied or required from each objective.

Each objective will identify a clear outcome. The outcome is the deliverable. In some cases, the outcome will be some sort of change achieved and in other cases it will be the production of something new. In either case, the pro


Author(s): The Open University

Parents of Mexico missing students lead rally
Parents of 43 students who have gone missing in Mexico lead rallies demanding the government bring back their children alive. Yiming Woo reports. Subscribe: http://smarturl.it/reuterssubscribe More updates and breaking news: http://smarturl.it/BreakingNews Reuters tells the world's stories like no one else. As the largest international multimedia news provider, Reuters provides coverage around the globe and across topics including business, financial, national, and international news. For over
Author(s): No creator set

Broad MSU: 'Lebbeus Woods, Architect'
Alec Hathaway explains "Lebbeus Woods, Architect," and what he has planned in the future at the Eli and Edythe Broad Art Museum. To read more, go to http://msutoday.msu.edu/news/2013/lebbeus-woods-architect-comes-to-broad-art-museum/
Author(s): No creator set