5.1 Introduction

Creativity should not be considered a separate mental faculty but a characteristic of our way of thinking, knowing and making choices. Creativity seems to emerge from multiple experiences, coupled with a well-supported development of personal resources, including a sense of freedom to venture beyond the unknown. The most favourable situation for creativity seems to be interpersonal exchange, with negotiation conflicts and co
Author(s): No creator set

Virtual field trip
An interactive map containing computer generated 3D views of the Bowscale and Bannerdale area overlain with geology, and also alternative map data layers for the two study site is available via the 'Virtual Tour' icon on the computer desktops.
Author(s): Chambers Claire;Priestnall Gary

Peak Inequality - Britain's Ticking Time Bomb [Audio]
Speaker(s): Professor Danny Dorling | When we think of economic inequality we tend to think of a trend that is ever rising and destined to continue rising; that is far from inevitable. There are many statistics today that point at Britain being at a peak of inequality. However, having allowed the gaps between us to grow so wide has had dire implications for our health, housing, education, demography, politics and future. Danny Dorling highlights these and discusses what it will take to begin to
Author(s): No creator set

Perfect Square Trinomials - Problem 1 of 3
This video is a continuation of Perfect Square Trinomials and presents an example that demonstrates how to recognize perfect square trinomials for easier factoring. (1:31)
Author(s): No creator set

Great Britain historical database : health and health care data : mortality statistics, 1851-1973
This is a Web page detailing the context, range and availability of the 'Great Britain Historical Database : Health and Health Care Data : Mortality Statistics, 1851-1973' dataset hosted by the Economic and Social Data Service (ESDS), based at the UK Data Archive University of Essex (formerly part of the Arts and Humanities Data Service - AHDS). The data is available to order from the HDS as tab delimited text files, UK higher education users may also download the data through the CHCC (Historic
Author(s): No creator set

Post-socialist punk in Eastern Europe - introduction
'Post-socialist punk' is a historically and spatially comparative study of punk in Eastern Europe conducted by an international, collaborative team of researchers from the UK, Russia, Estonia and Croatia.
Author(s): No creator set

Keep on learning

Study another free course
There are more than 800 courses on OpenLearn for you to choose from on a range of subjects. 
Find out more
Author(s): The Open University

Integrated Data Analysis for Parametric Design Environment - mineR: a Grasshopper plugin based on R
In this paper we introduce mineR- a tool that integrates statistical data analysis inside the parametric design environment Grasshopper. We first discuss how the integration of statistical data analysis would improve the parametric modelling workflow. Then we present the statistical programming language R. Thereafter, we show how mineR is built to facilitate the use of R in the context of parametric modelling. Using two example cases, we demonstrate the potential of implementing mineR in the con
Author(s): Abdulmawla, Abdulmalik, Schneider, Sven, Bielik, M

Beginner - In a dream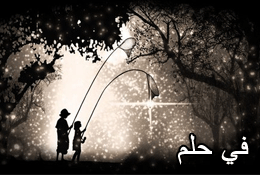 Sometimes we just dream weird things! Indeed we have a weird dialogue today about a weird dream, all in the hope to make it more entertaining to listen to. Tune in and also learn plenty of useful vocabulary.


Author(s): No creator set

Museo bodoniano
This is the website of the "Museo Bodoniano" [Giambattista Bodoni Museum] in Parma, Italy. The Museum is dedicated to Giambattista Bodoni (1740-1813) and his work as printer and typographer. The website presents a short history of the Museum and a description of its collections, which include rare samples of Bodonian editions, correspondence, typographic types, punches and matrices. Additionally available is a bibliography of works related to the institution. A section of the website includes a
Author(s): No creator set

2.1 Looking forward

Because it is easy to explain things looking backwards, we think we can then predict them forwards. It doesn't work, as many economists know to their cost. The world keeps changing. It is one of the paradoxes of success that the things and the ways which got you where you are, are seldom the things to keep you there. If you think that they are, and that you know the way to the future because it is a continuation of where you
Author(s): The Open University

1 The circumstances of separation

In this first section, we want you to think about the circumstances of children separated from their parents, why such separations might occur and the different places in which children can live.
Activity 1: Learning about children who live apart from their parents