Engaging digitally
At the University of Nottingham we are making fundamental changes to how we engage with our students, staff and partners, because our future depends on it.
Our graduates are tomorrow's health crusaders, wealth creators and law reformers. They are our virologists, environmentalists and world leaders. They are our breakout artists, inventors, and tech entrepreneurs.
To continue to attract the brightest, best and most brilliant to our university, we must create irresistible customer journeys and exceptional user experiences before, during and after their time with us.
Programme roadmap
Re-imagining the student recruitment journey
For our future students, we envision exceptional, contextual, connected, automated, seamless, omnichannel, hyper-personalised engagements. From the moment the University of Nottingham first enters their consciousness, to the day we welcome them onto one of our beautiful campuses.
Whether on our website, or our mobile app. Connecting with our lecturers, or an AI bot. This is about delivering remarkable experiences at every touch point, through every channel.
Developing competitive capabilities
With our new skills, insights and platforms we will deliver services, experiences and engagements that make us stand out from the crowd. But transforming the student recruitment experience is only the first step.
Future fit
By investing now in our people, processes and technology, we are creating a future-fit capability. One that can be deployed to differentiate, improve and enhance experiences for our staff, students, alumni, researchers, publics, partners and policy makers.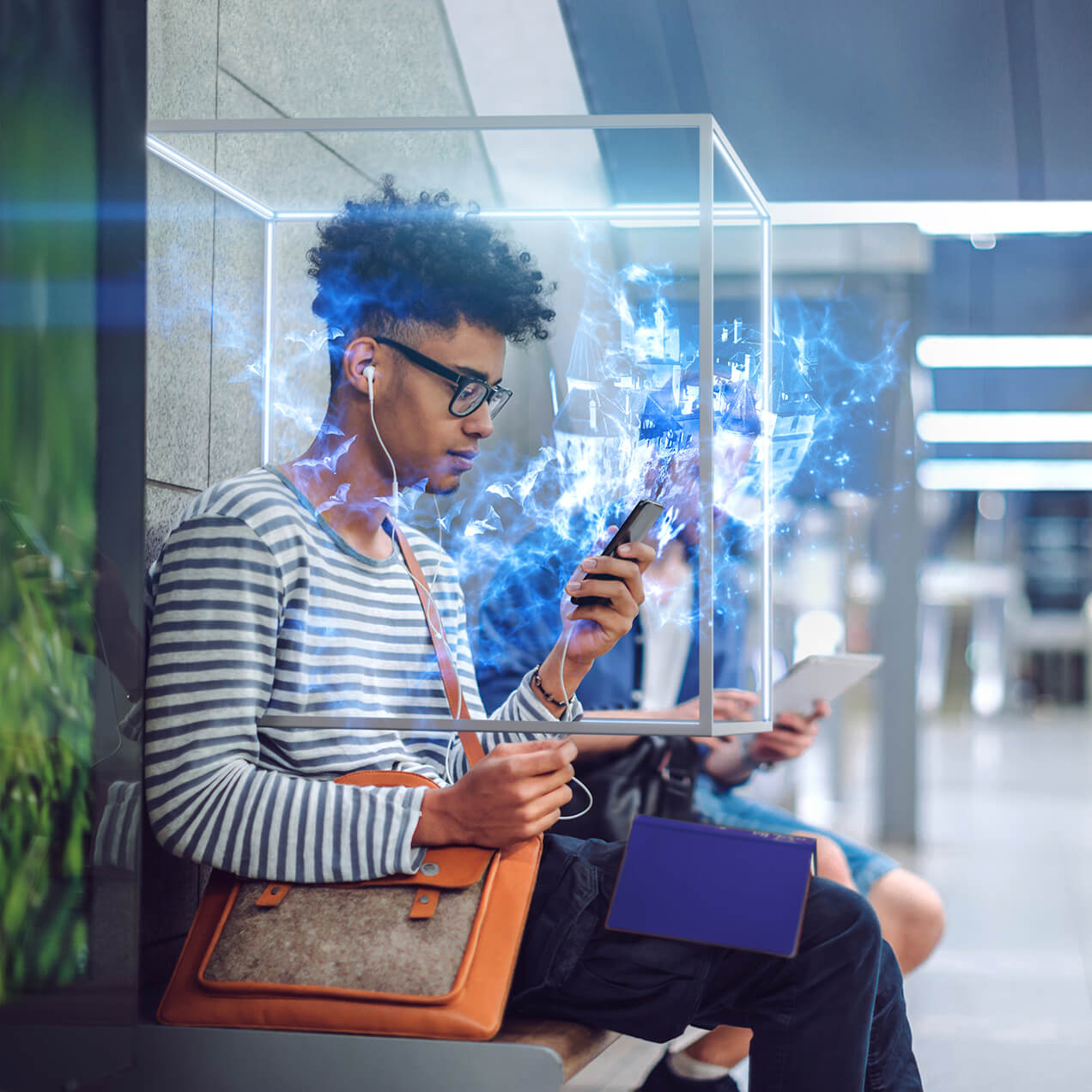 Bringing together experts of CX
Our roadmap to engaging digitally combines our people, processes and technology with experience experts Adobe, Microsoft and Accenture.
This creative collaboration will see us harness the power of data and empower our people to design the powerful customer experiences that will ignite our vision for Digital Engagement.
What our partners say

"The partnership between the University of Nottingham, Adobe, Microsoft and Accenture brings together the world's leading technologies and expertise to deliver a truly world class Customer Experience platform. This creative collaboration reaffirms the University's commitment to empower students, engage globally and pioneer creative innovation. This programme will position the University as not only a leader amongst Higher Education peers, but as an equal amongst the world's leading private brands in delivering truly exceptional experiences for students, staff and partners."
Ronal Karia – Adobe Experience Cloud Director UK&I

"Here in Accenture we are delighted to be embarking on the incredibly exciting and sector leading Digital Engagement journey with our great friends and allies from Microsoft, Adobe and of course the most important element, the University of Nottingham. We truly believe that this initiative will bring extraordinary outcomes to the University, and we are currently planning for when all four of our organisations can bring the very best of our collective talents together – and hopefully very soon to be in person! This is the start of something amazing and we feel privileged to be part of it"
Col Campbell - Managing Director, Accenture UKI

"We are delighted to be working in partnership with Adobe, Accenture and the University of Nottingham to put student experience at the heart of the university – a critical element of how the university will continue to attract students from around the world. Seeing our customers and partners use the power of Dynamics 365 as the platform on which to build their own solutions and innovations is incredibly rewarding, and we look forward to seeing Nottingham fulfil its vision of being a "university without borders"."
Microsoft
Previous
Next