Resources
Please select any of the following buttons to view further information related to this learning resource.
Glossary
Randomised controlled trials (RCT): A form of clinical trial, or scientific procedure used in the testing of the efficacy of medicines or medical procedures
Case-control study: One type of epidemiological study design
Cohort studies: A study which follow two groups of patients for a period of time and compare an outcome measure between the two groups.
Ethnography: The qualitative description of human social phenomena, based on months or years of fieldwork
Phenomenological : Phenomenology is a current in philosophy that takes intuitive experience of phenomena (what presents itself to us in conscious experience) as its starting point and tries to extract the essential features of experiences and the essence of what we experience
Transcripts : an interview that has been written down (usually from audio tape)
Fieldwork notes : the notes taken when observing by someone doing observational or ethnographic research
developed by: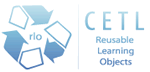 School of Health Sciences, University of Nottingham
Developer: Caroline Burton
Content authors: Stephen Timmons
Redeveloped by: Kirstie Coolin 2016

Learning Object Copyright and Terms of Use
All Learning Objects developed by the University of Nottingham School of Health Sciences, and their aggregate parts (eg text, animations), are copyright of the School of Health Sciences, University of Nottingham. Learning Objects are available for use under the Creative Commons 2.0 licence (BY-NC) and the conditions below.
Terms of Use
Private individuals, and publicly-funded educational and other institutions, may link to and use the Learning Objects on this site without restriction for non-commercial educational purposes. Use of any Learning Objects for any commercial purpose, or by any profit-making commercial entity, is not permitted without our express permission. If you wish to use a Learning Object for any commercial, revenue-generating or non-educational purpose, you must contact us to negotiate terms of use and payment.
We much prefer that you use this and other Learning Objects by linking to them on this website as:
this ensures you're always using the most up-to-date version
we gain data on usage of the Learning Objects, from access statistics and user feedback forms
Local circumstances, such as network security policies, may constrain your ability to link to external sites, or may impair the usability of our objects. If you're unable to run our Learning Objects 'from source' for these or other reasons, please contact us with a brief explanation of your circumstances and we may provide you with specified Learning Objects as an IMS Content Package.
Modification
Modification to adapt Learning Objects to local circumstances is permitted, with the following restrictions:
The modified version must clearly display the University of Nottingham logo, and the School copyright notice.
The modified version must not be distributed outside the modifying institution without the express permission of the School.
Contacts
If you have any queries about our Learning Objects, please contact helm@nottingham.ac.uk
Attribution
Please use the attribution below if you wish to refer to our learning objects. If you use Firefox, you can install the useful OpenAttribute add-on to allow you to easily copy and reference these and other materials marked as Creative Commons.

Learning Objects for Healthcare by School of Health Sciences, University of Nottingham is licensed under a Creative Commons Attribution-NonCommercial 3.0 Unported License.