3 Audio activity

The three clips included in this section are taken from interviews with parents who contributed to the development of the Bedfordshire branch of Mencap.
As you listen to the clips, make notes on why change was needed, and on what pressures for change the speakers mention.
Clip 1
Author(s): The Open University

Beginner - Poor patient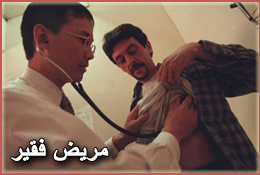 Some people are so hard up that they can't even afford basic medical care. In today's lesson, you will learn how to take instructions from a doctor and how to ask where to get medicine and food!


Author(s): No creator set

James Balog Residency at Dickinson
James Balog, the recipient of the 2014 Sam Rose '58 and Julie Walters Prize at Dickinson College for Global Environmental Activism, is a photojournalist/activist that set out to bring the issue of climate change into sharp focus by using cameras and high-tech equipment to record glaciers in several arctic regions over the span of several years. Balog came to campus to discuss the film and his ongoing work. His residency included classroom visits and small-group discussions, an award presentat
Author(s): No creator set

Why Historical Revisionism Matters
Historical revisionism is the process of unmasking government excuses for war and war-making, writes Ralph Raico. This audio Mises Daily is narrated by Robert Hale.