A interface gr?fica em um software para o encaixe de modelagens no design de vestu?rio [The graphica
This article deals with the issue of pattern fitting and it is divided into two parts. The first part presents a developed software for rectangle fitting (regular items). The second part is intended to evaluate the usability of a garment industry commercial software that performs the pattern fitting for irregular items. From the assessment carried out and based on the initial software presented here, the interface and the features of new software applied to pattern fitting for irregular items wi
Author(s): Alves, Andressa Schneider; Jos? Luis Farinatti Aym

Modelaci?n de Actividades [Modeling of Activities]
Despite increasing interest in the functionality and humanization of architecture, scarcely the occupation of buildings are studied and it lacks methods to represent activities in the spaces. By this reason, it proposes a system such integrates simulation of processes and virtual modeling software, to program the behavior of tri-dimensional characters based on the probabilistic evolution of events, testing this approach in the study of emergency services of hospitals. It describes the procedure
Author(s): Alvarado, R.G., Abufarde, F.B., Moreno, P.R. and

The Economist Asks: Is it moral to be wealthy
Author and film director Lauren Greenfield's latest project, "Generation Wealth", represents three decades photographing and interviewing people about their relationship with money. She thinks we are living in a time of unprecedented obsession with wealth and status. But can consumerism also be a force for good? Anne McElvoy hosts.
Author(s): No creator set

RLP Challenge #4
Hey guys, today is the day for another RLP CHALLENGE. Listen to the dialogue and write (HERE) in Portuguese what you just listened. I'll correct all of your answers there. You need to be logged in to...

Check out our website, reallylearnportuguese.com and find out more how we can help you to improve your Portuguese language skills!
Author(s): No creator set

1.2.1 Planning your search


Your approach to searching will depend to a great extent on what kind of person you are. In an ideal world, when searching for information for a specific purpose, we would all find what exactly we were looking for at the first attempt, especially if we are in a hurry. However, it's always a good idea to have some kind of plan when you are searching for information, if only to help you plan your time and make sure you find the information you need. If I was starting to search for material on


Author(s): The Open University

Survival Phrases #58 - CSP8 - You Have the Wrong Person
Learn Japanese with JapanesePod101.com! Sometimes you just need a little peace and quiet. But when you're a celebrity it's hard to visit famous places without being recognized. In this lesson we'll learn some clever ways to conceal your identity from your adoring fans, so you can enjoy all that Japan has to [...]
Author(s): JapanesePod101.com

Gaelic in modern Scotland
Modern Scotland is a multi-lingual country. Gaelic, Scots and English, along with newer introductions from Europe and beyond, all influence the way Scotland's people now speak to each other and to the rest of the world. Created with the positive encouragement of Bòrd na Gàidhlig and with support from BBC Alba, this free course, Gaelic in modern Scotland, is available in both Gaelic and English. The course has been designed to provide a resource for people with a personal or professional intere
Author(s): Creator not set

Talleres por Internet: Evaluacion de La Experiencia colaborativa del "Internet Studios Constortium"
This paper explores the pedagogical use of Internet in design-studio teaching in architectural education. The findings are based on a three-year experience working in semester long projects in which large numbers of participants (from 35 to 300 students) from Miami, Santiago, Valparaiso, Buenos Aires, Rosario, Maracaibo, Caracas and Guayaquil collaborated using the Internet in various format. The majority of the collaboration has been accomplished by using low-bandwidth Internet communication su
Author(s): Alfredo, Andia

"Collateral Damage: Human Rights and U.S. Foreign Policy in the 21st Century" (video)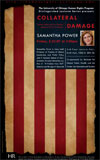 Lecture by Samantha Power, Anna Lindh Professor of Practice of Global Leadership and Public Policy, John F. Kennedy School of Government, Harvard University. Samantha Power's book, A Problem From Hell: America and the Age of Genocide, was awarded the 2003 Pulitzer Prize for general non-fiction. She was the founding executive director of th
Author(s): The Center for International Studies at the Univer

7.4.3 When to write the introduction?

At what stage should the introduction to an assignment be written?
Activity 19
A group of students attending a writing workshop were asked to identify the first task in preparing an assignment. Some answered 'Writi
Author(s): The Open University

An Interactive Database (HizmO) for Reconstructing Lost Modernist Izmir:
The research project in progress in the School of Architecture at the Izmir Institute of Technology includes documentation and reconstruction (by 3D modeling in electronic media) of damaged and lost early modern buildings in the Izmir region. The research aims to analyze the differences between Izmir modern buildings and Universal Modern Style, and preserve information on architectural heritage for future generations. The project is at the phase of developing an interactive web-based historical
Author(s): Akgun, Yenal

Lower Intermediate Lesson #14 - Quality Control - 1
Learn Spanish with Spanishpod101.com! Here we go again! Now, you know when we have a term like "The pluperfect preterit" it has to be Kathy and Ana. I mean, who else would bring that to our audience? But, it apparently does exist and who better to explain it than our resident lower intermediate masters? Learn [...]
Author(s): SpanishPod101.com

Outstanding Grads 2012: César Soto
An interview with an extraordinary CSUN student we profiled in our Newsroom commencement article at: http://blogs.csun.edu/news/2012/05/graduates-4/ directed, shot and edited by Krishna Narayanamurti interviewer/producer: Carmen Ramos Chandler executive producers: Vance Peterson and Stacy Lieberman assistant editor and production assistant: Jacquil Constant music by Impact Music Library special thanks: Lee Choo and Rayetta Esquibel © 2012 California State University, Northridge.
Author(s): No creator set

2.1 Building a believable world


Writing is a perceptual art, one in which images are created via language in order for the reader to make meaning. It is therefore imperative that the writer's powers of perception are alert. Writing is a process of becoming aware, of opening the senses to ways of grasping the world, ways that may previously have been blocked. Often we take the world around us for granted, we are so immersed in habit. All of our lives contain relative degrees of routine. We go to sleep, we eat, we go to work.


Author(s): The Open University

Alessi: Ethical and Radical
November 21, 2010 - April 10, 2011: Alessi is widely regarded as the world's most innovative and influential maker of kitchen utensils, or in the company's parlance, "house-hold objects." Alessi: Ethical and Radical presents the company's history in objects while exploring ecological concerns, new technologies, and other themes.
Author(s): No creator set

Guido Hülsmann: Inside the Mind of Mises
Jeff Deist and Guido Hülsmann discuss Hülsmann's years spent writing Mises's biography ('Mises: The Last Knight of Liberalism'), the serendipitous discovery of Mises's papers in Moscow that made the book possible, how Mises endured and kept working as Europe burned, and how Mises's personal sacrifices helped pave the way for Austrian academics working today.
Author(s): No creator set

POL310 Fall 2010 Session 11
POL310 American Government Session Eleven 11/20/10 Brenda Riddick Guest: Larry McCallon, Southern California Association of Governments SCAG,
Author(s): No creator set