Gilles Bataillon : La malédiction du Guegense. Anatomie de la révolution sandiniste (audio)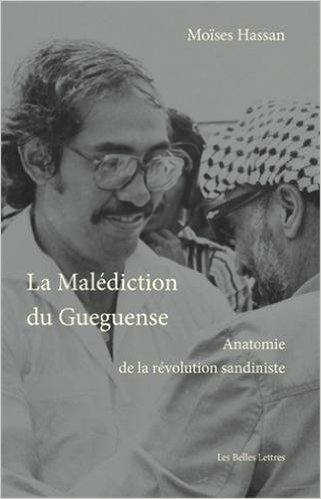 Intervention de Gilles Bataillon consacrée au livre de Moïses Hassan, La malédiction du Guegense. Anatomie de la révolution sandiniste.

Gilles Bataillon, spécialiste des formes du politique en Amérique latin


Author(s): No creator set

2.58J Radiative Transfer (MIT)
This course investigates the principles of thermal radiation and their applications to engineering heat and photon transfer problems. Topics include quantum and classical models of radiative properties of materials, electromagnetic wave theory for thermal radiation, radiative transfer in absorbing, emitting, and scattering media, and coherent laser radiation. Applications cover laser-material interactions, imaging, infrared instrumentation, global warming, semiconductor manufacturing, combustion
Author(s): Chen, Gang

Lesson 03 - One Minute Romanian
In lesson 3 of One Minute Romanian you will learn to say that you can speak a little Romanian. Remember - even a few phrases of a language can help you make friends and enjoy travel more. Find out more about One Minute Romanian at our website - http://www.oneminutelanguages.com. One Minute Romanian is brought to you by the Radio Lingua Network and is ©Copyright 2008.
Author(s): No creator set

The Story of Wakefield
A basic skills learning resource booklet with interactive activities designed to introduce the Wakefield Museum.
Author(s): Davis, Samantha,Leeds Metropolitan University

Up in the Cloud: Hype and High Expectations for Cloud Computing
Cloud computing is creating waves in different industries across the developed world, helping both entrepreneurs and large conglomerates quickly respond to opportunities and manage their business processes more effectively. A recent survey by Knowledge@Wharton and enterprise software firm SAP reveals that people have very high expectations for the future of cloud computing; at the same time, they admit that they don't fully understand the technology. Knowledge@Wharton spoke with David Spencer, v
Author(s): No creator set

Maintaining Humanity's Life Support Systems in the 21st Century
March 13, 2013 - Deep Time Global Change and YOU lecture series: Maintaining Humanity's Life Support Systems in the 21st Century Presented by Anthony Barnosky, University of California, Berkeley Human impacts define the Anthropocene as a unique time in Earth's history & these impacts are likely to increase as the population grows to 9 billion by the year 2050. Studies show that some of these impacts pose serious risks for maintaining the quality of life. Despite the 'gloom-and-doom' scenarios
Author(s): No creator set

Keep on learning

Study another free course
There are more than 800 courses on OpenLearn for you to c
Author(s): The Open University

Summary


The ear is made up of the outer, middle and inner ears. The outer ear consists of the pinna, the external auditory canal and the tympanic membrane. The middle ear is air-filled and contains the middle ear ossicles. The inner ear is fluid-filled and contains the cochlea, the semicircular canals and the vestibule.

Sound in the external environment is channelled into the auditory meatus by the pinna and impinges on the tympanic membrane causing it to vibrate. These vibrations are transmitt


Author(s): The Open University

Checklist - Work Placement
This is a resource released as part of the E-Portfolio Toolkit based on experience of developing the "Year Abroad E-Portfolio", undertaken by the School of Languages at Leeds Metropolitan University.
Author(s): Mara Fuertes-Gutiérrez,Juan Muñoz López,Janet P

WQM160 Unit 8
This unit is part of the WQM160 Managing Global Water Supply course of the Red Rocks Community College Water Quality Management Certificate Program, and includes material pertaining to hydrological modeling.
Author(s): No creator set

1.1 course overview


BSE and vCJD are important in their own right, having had major impacts on the lives of many people. Some people have died of vCJD and their deaths will have profoundly affected those who knew them. Large numbers of cattle have died either directly or indirectly because of BSE and this has had enormous economic effects on the agriculture and food industries. As a result, many practices in these industries are profoundly different from those of two decades ago. Although fundamental research in


Author(s): The Open University

1.4 Parallel lines

Two straight lines that do not intersect, no matter how far they are extended, are said to be parallel. Arrows are used to indicate parallel lines.
Look at the line l, which cuts two parallel lines m and n.