Invertebrate Fossils - Lesson 16 - Part 7 of 7


Invertebrate Fossils - Lesson 16 - Part 7 of 7 is a lesson in which the presenter talks about the history of the study of fossils. He introduces the audience to the story of "The Lying Stones" and Beringer's study of fossils and the famous Beringer fossil hoax. (04:35)


Author(s): No creator set

Vilosidades espaciais - Ambientes imersivos e interativos em rede [Space Villosities - Immersive and
With the aim to explore the potential of creating spaces through the Internet, the research is based on Novak.s concepts . .Soundscapes. and .Navigable Music. . for a project that includes the production of a file sharing software (peer to peer) and chat that allows the sonorous and visual representation of the connected users, defining a virtual space, a fluid sonorous landscape, where it.s main constituent substance is the sound. An environment network with participative and collective sound a
Author(s): Aline Couri Fabi?o

Angles
This is a rap song about angles. The song explains acute, right, and obtuse angles. The animations of the angles are clear. This would be a fun introduction to angles. (01:56)
Author(s): No creator set

"U.S.-Cuban Academic Relations Part I: The Politics of U.S.-Cuban Exchanges"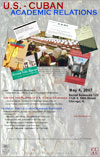 Wayne Smith, Center for International Policy and Louis Pérez, University of North Carolina-Chapel Hill.
U.S. and Cuban scholars involved in academic, scientific, and cultural research face significant difficulties in maintaining open and thorough dialogue with each other due to restrictions governing travel between the two countries. Such
Author(s): The Center for International Studies at the Univer

1 to 20 Number Elimination
This is a 70's animated short from Sesame Street. Watch for a googly-eyed cameo and an incorrectly-spelled word.
Author(s): No creator set

1.2.1 Try some yourself

Activity 1
A friend is painting the inside walls of a garage. So far she has used a 2 litre tin of emulsion paint and covered an area of 9 m2. She needs some more paint. How much more would you advise her to
Author(s): The Open University

Keep on learning

Study another free course
There are more than 800 courses on OpenLearn for you to choose from on
Author(s): The Open University

Will the New Light on Wall Street's 'Dark Pools' Bring Stronger Regulation?
The latest regulatory actions on two investment banks over lapses in high-frequency trading reveal that settlements hinder the development of laws, say experts.

Author(s): No creator set