Geography Compass

De site is de homepage van het tijdschrift Geography Compass. Het merendeel van de gepubliceerde artikels kan je online raadplegen.

De onderwerpen kaderen in de domeinen:


Author(s): No creator set

Further reading

A critical view of WTO from the point of view of developing countries is Das, Bhagirath Lal (1998) WTO Agreements: Deficiencies, Imbalances and Required Changes, London, Zed Books.
A well documented report that goes over much of the same ground as this course is Oxfam (2002) Rigged Rules and Double Standards: Trade, Globalization, and the Fight Against Poverty, London, Oxfam [online]. Available from Author(s): The Open University

How Digital Technology Is Transforming Cost Management
Digital technologies do more than cut costs. They can also drive strategic growth, says Wharton's Christopher Ittner.

Author(s): No creator set

Beginner - Don't like this song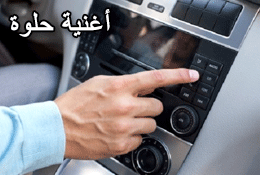 When a song that you don't enjoy listening to is playing, it would be good to be able to explain that in order for the song to get changed! Learn how to kindly request another song to be played instead of that one that is playing.


Author(s): No creator set