Nutrition in Wound Healing
Resource to help raise awareness of the role of nutrition in wound healing
Nutrients - Vitamin B Series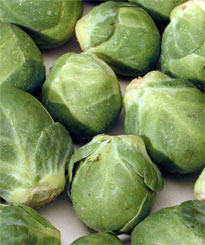 A vitamin is an organic compound that is essential for bodily function. The series of B vitamins consists of 8 water soluble vitamins. These are thiamin (B1), ribofavin (B2), niacin (B3), pyridoxine (B6), cobalamin (B12), folic acid, pantothenic acid, and biotin.
As vitamin B is water soluble, the body is unable to store large amounts of the vitamins, and any excess tends to be excreted through the kidneys. Because of this a regular supply of the vitamin is required in order to ensure that the body doesn't become deficient. (Webb, 2002)
Foods high in Vitamin B series
Foods that contain vitamin B include:
Fortified cereals.
Wholegrain bread.
Vegetables.
Red meat.
(Kemp, 2001)
The nurse should be aware that heat and prolonged cooking can destroy vitamin B (Anderson, Keith, Novak and Elliot, 2002).
Vitamin B series Role in the body
Lack of vitamin B can affect wound healing in a number of ways as it is required for many processes. These include:
Being required for collagen linkage.
Ensuring a healthy immune system that is able to fight infection.
Required for protein synthesis.
Needed for DNA synthesis.
Required for the formation of red blood cells, which supply the wound with oxygen and nutrients.
(Kemp, 2001, McLaren, 1992, Rainey, 2002, West, 1990)

Signs of Vitamin B series deficiency / overdose
Signs of vitamin B deficiency include:
Signs of vitamin B overdose include:
Dermatitis.
Diarrhoea.
Ataxia.
Loss of sensation in hands and feet.
Tachycardia.
Heart failure.
Muscle weakness.
Neuropathy and necrosis of nerves.
Oedema.
Global confusional state.
Ocular changes.
Aneamia.
(Halsted, 1993 and Webb, 2002)