About HELM Open
Our e-learning resources are designed around the principles of the 'reusable learning object' or RLO. These are web-based resources that consist of a mixture of multimedia elements such as audio, text, images and video and which engage the learner in interactive learning through the use of activities and assessments. They represent approximately 15 minutes of learning activity.
Our working practices are aimed at maximising participation and providing a sense of shared ownership of the materials being produced. The process normally begins with workshops in which the project is scoped and team building occurs. Our workshops involve the widest possible team of stakeholders including tutors, students, health care workers, learning technologists, health service users and carers.
Search our Learning Resources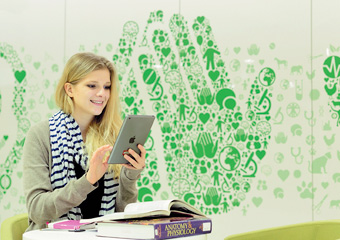 HELM Open
User's Comment
My name is …. I am a 3rd year MH student nurse on secondment from my NHS employer, I will qualify later this year. SBAR will give me confidence in ensuring I give brief relevant information in handovers and interactions to all MDT members regarding patient care. SBAR will ensure I ask for relevant information that I may not have been given before and may not have requested. During my lectures at university SBAR has not been mentioned and I have not come across it in practice. I am presenting as part of a team on handover communication at university. I will introduce SBAR in our presentation, informing my peers and lectures of this useful tool for safe and effective practice. Thanks ….
Mental health student nurse