Effectively interacting and engaging patients who are underserved
Take away message
The main take home messages from this e-learning are:
Our unconscious biases can lead to the medically underserved being overlooked
By being aware of the medically underserved and valuing diversity, we can help support individuals who need it the most
Be mindful and tailor interactions so they are person-centred. Go the extra mile with all your patients.
By showing dignity and respect you can develop trust and building rapport
Offering Medicines Use Reviews in an appropriate and welcoming way will enable people from these communities to become empowered and more likely to accept the invitation
Please add your name and view your certificate of completion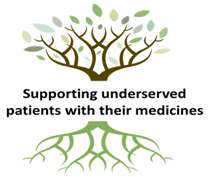 Supporting underserved patients with their medicines
This is to certify that
has completed the 'Effectively interacting and engaging patients who are underserved' resource.
Signed by:
Dr Asam Latif PhD, MA, MRPharmS.
(Chief Investigator)
School of Health Sciences, University of Nottingham
The main take home messages from this e-learning are:
Our unconscious biases can lead to the medically underserved being overlooked
By being aware of the medically underserved and valuing diversity, we can help support individuals who need it the most
Be mindful and tailor interactions so they are person-centred. Go the extra mile with all your patients.
By showing dignity and respect you can develop trust and building rapport
Offering Medicines Use Reviews in an appropriate and welcoming way will enable people from these communities to become empowered and more likely to accept the invitation
Your own personal development plan: